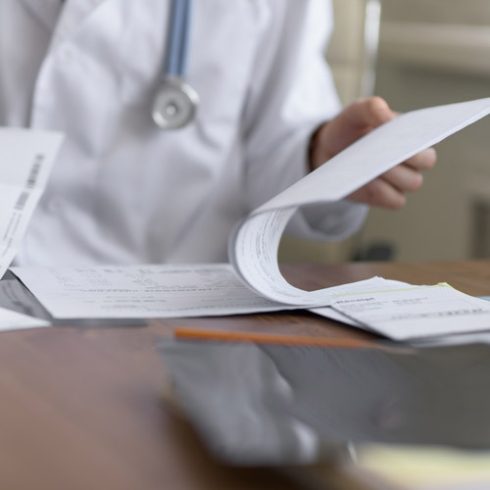 Alpha Laboratories takes pride in its unwavering commitment to best patient care, supported by results-driven standards of evidence-based medicine.
As part of its continuing efforts to enhance patient safety and patient care, and for reducing the burden of calling physicians outside office hours, Alpha Laboratories has established guidelines for reporting of test results. While standard reporting protocols are focused on meeting the needs of patients and clinicians in a community setting, exceptions are made for test results which require expedited reporting.
The following describes situations consistent with expedited test reporting:
Test results that both deviate from reference values and are unexpected, based on the information available to the laboratory, will be reported under the laboratory expedited reporting policy.
Results of tests requested by the ordering clinician for expedited reporting will be reported under the laboratory expedited reporting policy.
When test results deviate significantly from reference ranges
There are two categories of test results which when found to deviate significantly from reference ranges would require to be communicated directly to the ordering clinician /delegate.
| | |
| --- | --- |
| Level I  Critical Value | A test result showing a marked deviation from the reference range suggesting that, if unexpected, may be associated with a serious or life-threatening adverse event, requiring immediate medical action. These results will be called as soon as they are available, 24 hours per day. |
| Level II Alert Value | A test result showing a marked deviation from the reference range suggesting that, if unexpected, may require that the patient be clinically re-assessed prior to receipt of the laboratory report by regular channels. These results will be phoned or faxed between 08:00 and 24:00 hours. No further direct communication with the clinician's office will be attempted once these results have been transmitted by phone, fax or hard copy delivery. |
Alpha Laboratories will exercise best efforts in attempting to communicate these abnormal results, while diligently reminding ordering physicians that it falls within their professional responsibility to provide contact information to the laboratory. Should this information be lacking, we strongly suggest that this information be provided as soon as possible by calling Alpha Laboratories Client Services Department at 416-449-2166 to obtain the required Physician Information for Communication of Critical Laboratory Results Form and return it to the Laboratory after completion.
Please see Downloadable Forms. Blanket exception to calling is considered medically unacceptable by the College of Physicians and Surgeons of Ontario and cannot be honoured. The Laboratory recognizes that there will be situations when a markedly abnormal result is not unexpected in certain types of specialist practice. Under these circumstances, specialists may submit a written request to the Laboratory Director for an exception to the calling protocol. Exceptions to the calling protocol for non-specialist physicians and other clinicians will only be accepted on a case-by-case basis and must be clearly authorized on the laboratory requisition.
Expedited reporting upon request of the ordering clinician
Limited exceptions to the routine standard of service may be made upon written request by the ordering clin(see table below). The ordering physician has the responsibility to provide a mechanism that will ensure immediate receipt of such results including a 24-hour contact telephone number(s). Patients with potentially life-threatening conditions, such as myocardial infarction or sepsis should be referred to an acute care facility where both testing and clinical intervention is available. There are two categories of expedited results:
Alpha Laboratories has been providing medical laboratory services to the health care sector in Ontario since its inception in 1972.
Our team of dedicated staff, directors, pathologists and medical and scientific consultants provide expertise in all disciplines for which the laboratory is licensed and ensure the provision of the highest quality services to patients and the medical community.
Our medical division provides multi-disciplinary diagnostic laboratory services using state of the art technology under the expert supervision of Medical Directors, Pathologists and technical consultants. Alpha's success is due to the commitment and dedication of all its' staff.
We incorporate quality into our organization through active participation of management, laboratory personnel and medical directors/consultants from all sections in establishing and maintaining a quality culture. We take a leadership role in developing policies for each of the quality system essentials, ensuring that adequate resources and processes are in place for effective implementation. Effectiveness of our quality system is monitored through internal audits and annual review.
1. Urgent/STAT Protocol
The following tests are available on an urgent basis:
AMYLASE

CALCIUM

CBC

CHLORIDE
CREATININE
GLUCOSE
MALARIA SMEAR
NEONATAL BILIRUBIN **
POTASSIUM
PROTHROMBIN TIME (INR)
PTT
SODIUM
UREA
HCG or Pregnancy when ectopic pregnancy is suspected or an urgent X-ray is required
** Although the Laboratory can provide "Urgent" testing for neonatal bilirubin, it is recommended that neonates be referred directly to an acute care facility for specimen collection and testing. Should the detected level of bilirubin indicate neonatal hyperbilirubinemia, treatment can be initiated by the acute care facility without further delay. Other tests listed below, may be available on an urgent basis. Therapeutic drugs including acetaminophen, carbamazepine, digoxin, lithium, phenobarbital, phenytoin, salicylate, theophylline and valproic acid.
Please contact the laboratory, telephone (416) 449-2166, to confirm that the requested testing is logistically possible and the turnaround time will meet clinical requirements. Note: Results for test(s) requested on an urgent basis, including results that are within normal test reference ranges, will be communicated to the ordering clinician/designate as soon as they become available, at any time day or night.
2. As soon as possible (ASAP)
Clinicians may request a special communication of test results as soon as these are available. Test results requested ASAP will be delivered to the ordering clinician by fax, or, if specifically requested, by telephone. Test turn around time will depend upon the type of assay required. However, routine tests will be communicated within 24 hours. To ensure prompt communication, of ASAP test results the ordering Clinician's contact numbers must be provided on the laboratory requisition. If contact information is not available, the results will be reported in a routine fashion unless the results are Level I or Level II values.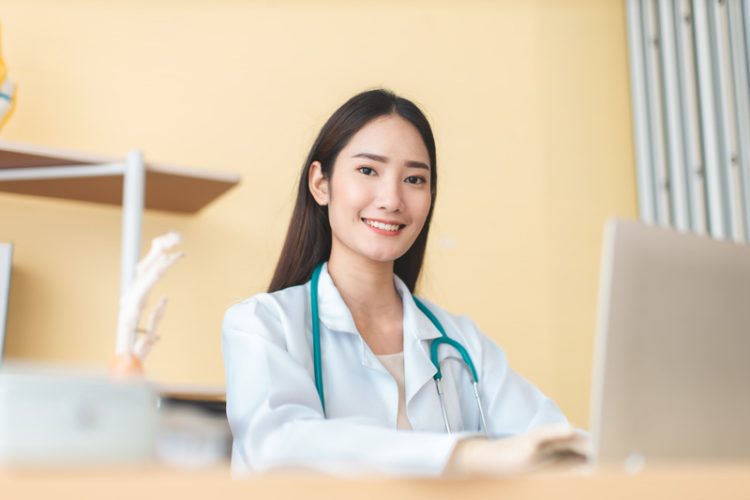 Alpha Clinician Portal
Your Secure Electronic Lab Tool